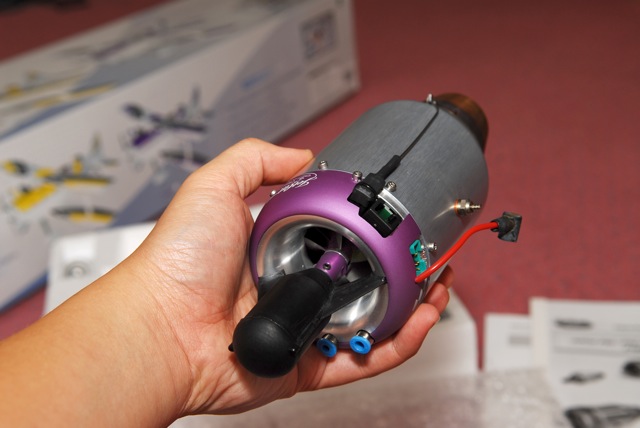 I cannot believe how small this unit was... only 3" in diameter, its the smallest in Jetcats range of turbines. It might be small, but packs it worth in price.... its at least 20% more expensive than the P-80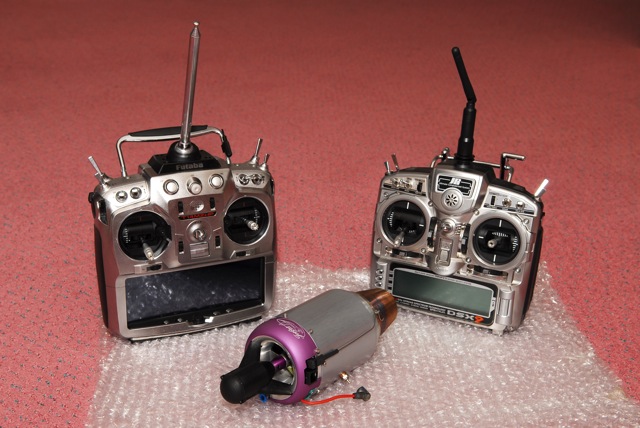 Scaled for size.... between my two wonderful TX's.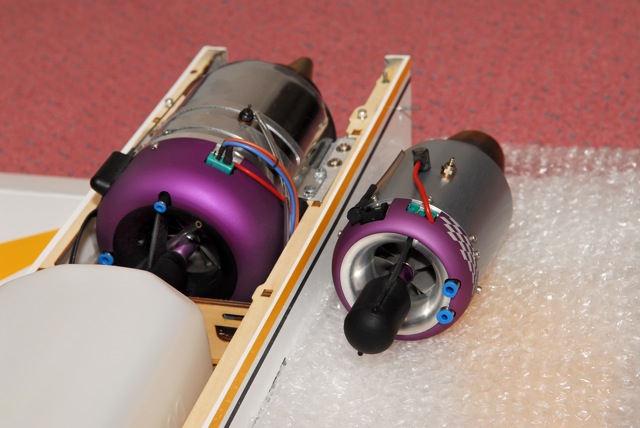 Compared to the jetcat P-80 this thing is small!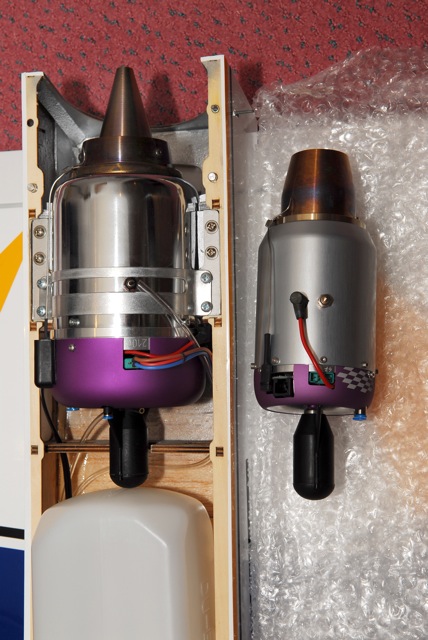 Lengthwise its also shorter and cuter!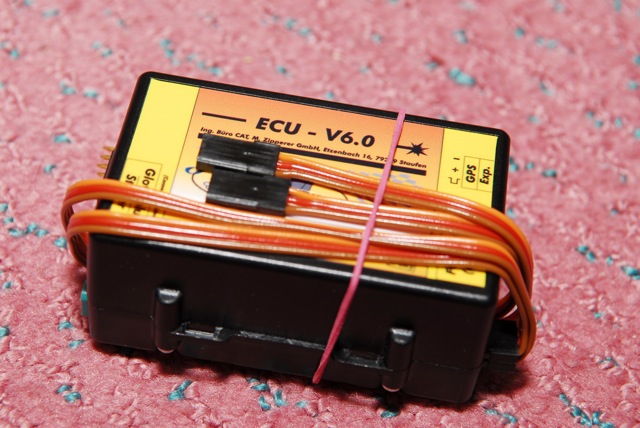 This one is packed with the latest revision of the ECU v6.0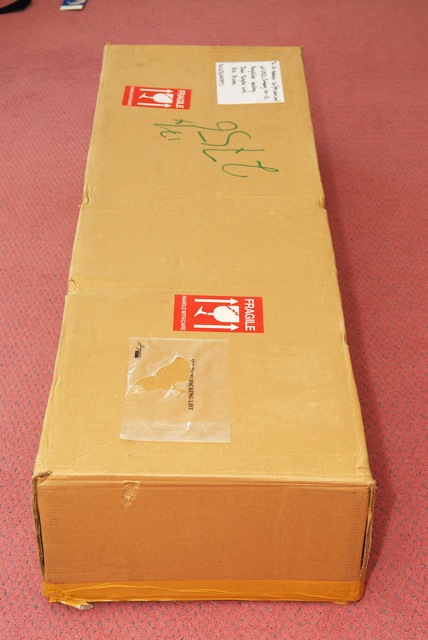 This is the box of surprises where the P60 will go into!....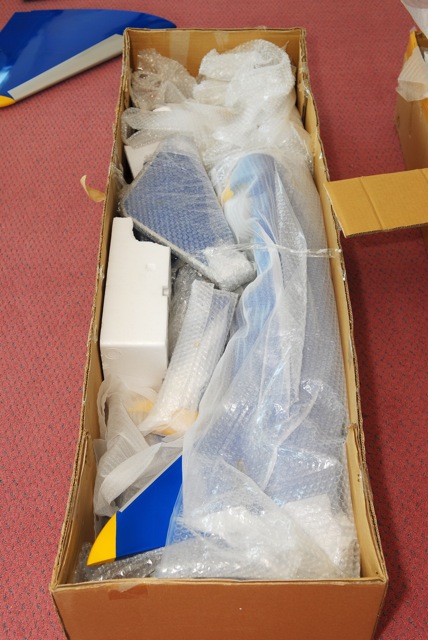 A peek into the packaging.... nothing much really.... pay so much, get so little.... there not even an instruction manual!!!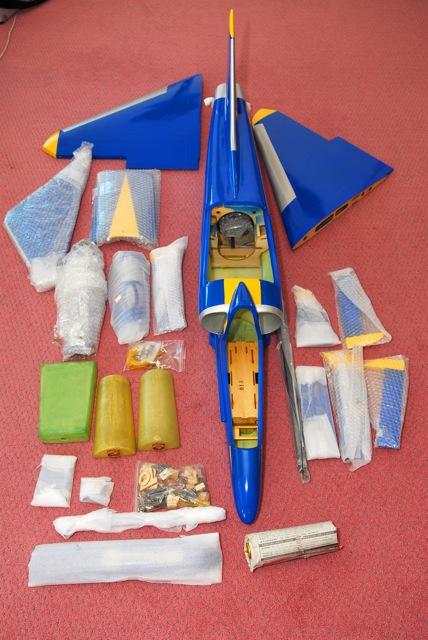 All the bits and pieces laid out over the floor...
Dry fitted to check for fit and check for any shipping damage... so far so good. BTW its an A4 Skyhawk in Blue Angels format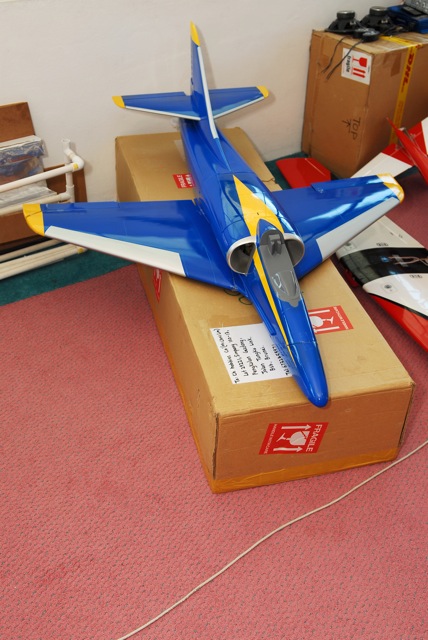 3/4 view of the plane. Its not completely to scale since the wings are a bit bigger and fatter than the real aircraft but this should mean nice stable flying characteristics.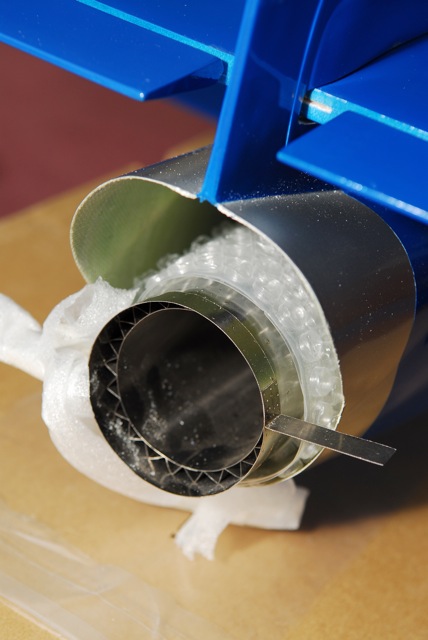 This one is a complete package... also comes with the bi-furcated tail pipe.
Gosh!

I have given myself a real treat this month!!! watch out for a build thread on the Blue Angels A4 Skyhawk!
Many happy landings!