Well guys, long time no see.. Glad to be here again.. I have a new hobby now.. RC Yachting..
The image below is a FOOTY RC SAILBOAT. Smaller and the length is nearly 12 inches. Made from balsa, dowel from Guan Hock Lee shop, broken 30 size heli blades, ki for the keel, kite carbon rods, hard plastic file for the rudder, servo grommets for sail angle of attack adjustment and fishing lead weight #8/12.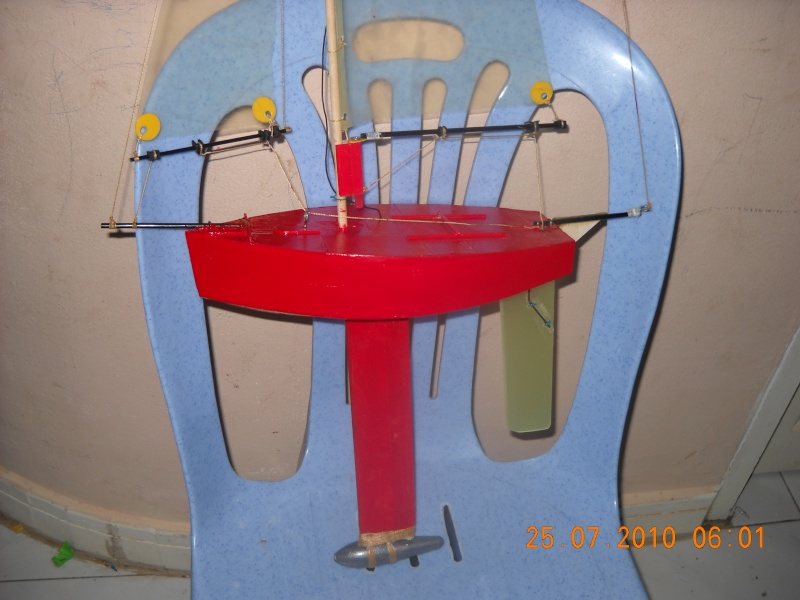 All that is needed is a two channel radio, futaba receiver and spektrum 1000 mah battery. Two standard servo for the sail and rudder.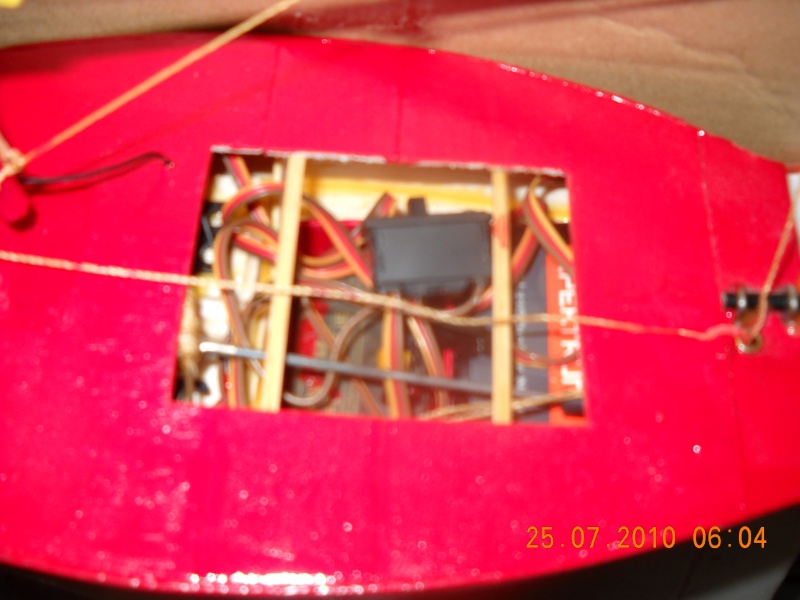 Sail from plastic book cover. Cheap cheap yo...
#12 fishing lead weight for the bulb...
hard plastic file for rudder...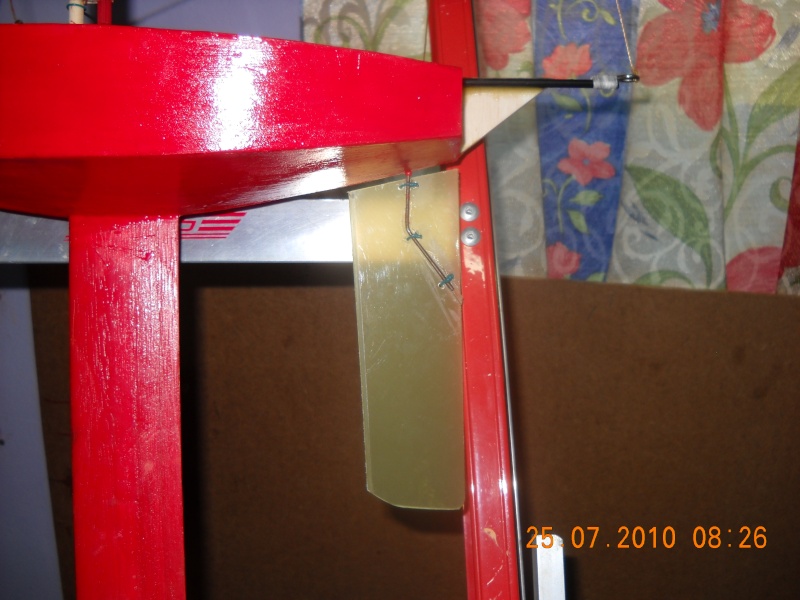 And the picture says it all...
Pretty small isn't it? It ready for a maiden sail...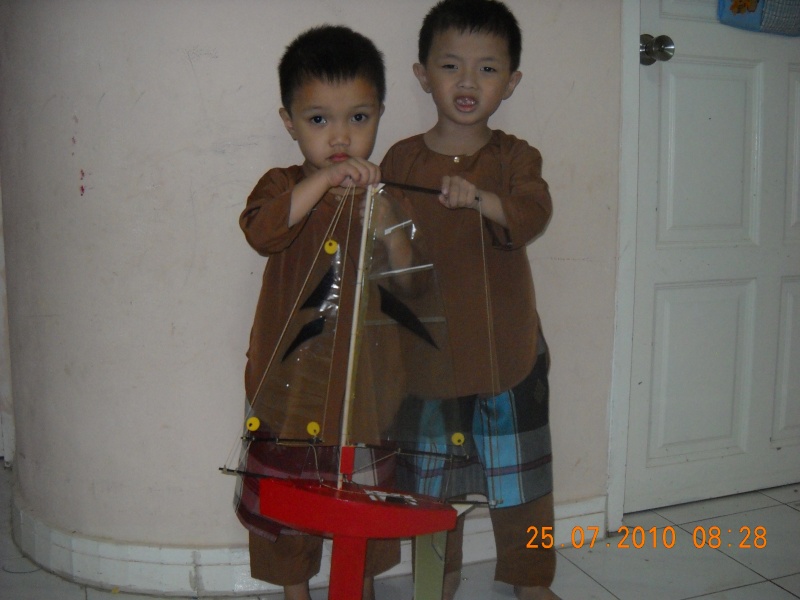 Plans available form:
footy.rcsailing.net (Bill Hagerup's RAZOR)